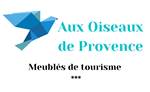 Discover Lambesc
Despite its growing population (approximately 9,700 inhabitants in 2017), Lambesc has kept its
Provençal
village
appearance and can be proud of its
preserved historical heritage
. Discover its typical alleys, its Jacquemard, its old wash house, its mansions witnesses of a rich past ... Go and meet the good Roy René or Mme de Sévigné by following the patches of the
Parcours du Patrimoine
disseminated on the ground in the streets of the old town. You will find one as soon as you enter rue du Jas at
the Vieux-Lambesc museum
(point 16 on the brochure).
In addition, we invite you to consult the
Un peu d'Histoire
page on the Tourist Office website.
---
The Church of Our Lady of the Assumption
Built in 1741 on the site of a 13th century church, it houses the last organ built by Joseph Isnard in 1789 and numerous works of art. It has benefited from a major renovation over the past two years.
Virtual visit
---
Saint Michel chapel
Located in the Lambesc cemetery, this chapel dates from the 11th century. It offers many Roman remains as well as very beautiful interior decorations and has been the subject of a high quality restoration.
To know more
---
The Windmill of Bertoire
Dating from the 18th century, witness to the city's pre-industrial heritage, it is open to the public every Saturday morning from 10 a.m. to 12 p.m.
Virtual visit
---
Sainte-Anne de Goiron Chapel
Very beautiful
Romanesque chapel from the 13th century
located on the Manivert plateau 6 km from the historic city center. This can be the goal of a superb walk in the forest, which also allows you to discover the troglodyte dwellings known
as the Baume caves
and the
war memorial
bearing the name of the guerrillas shot by the German army on June 12, 1944.
The view from this plateau located on the chain of coasts is sumptuous (Mont Goiron (464 meters).
Route